Key takeaways:
Indonesia's major banks have been rolling out Direct Debit features to compete with the convenience of e-Wallets
With direct debit, merchants can deduct funds directly from a customer's bank account without a one-time password (OTP). This enables one click check-out, recurring payments, instant settlement and lower transaction fees compared to credit cards
These benefits are useful for companies in a wide range of industries, especially those offering subscriptions such as online media, telecommunication or other SaaS services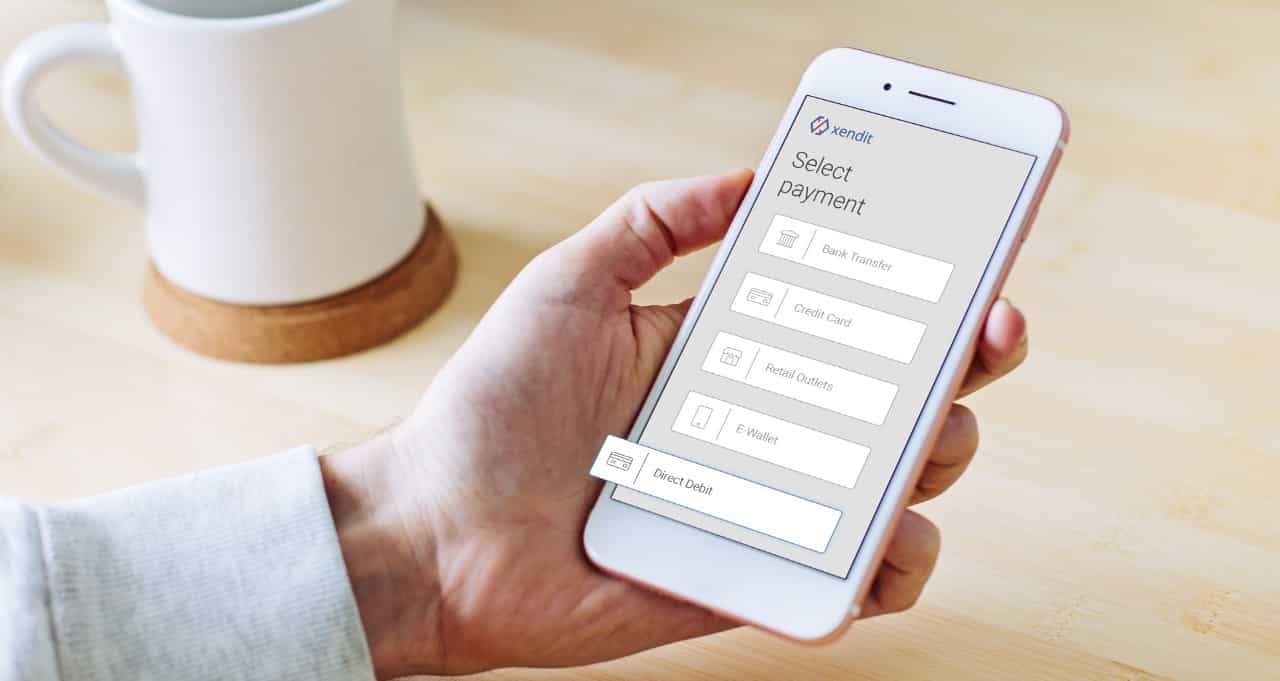 Indonesia's digital economy has come a long in the last decade. Before eCommerce and online marketplaces such as Tokopedia and Shopee entered the online shopping scene, in the late 2000s, parts of the Indonesian population were already buying and selling online through informal forums like KASKUS and social media such as Facebook (before its marketplace feature was launched).
During this era, due to the limited payments infrastructure, bank transfers were often the only option provided to consumers for making purchases. Online sellers would typically send their bank account details and expect buyers to transfer the purchase amount and also provide proof of payment, which was a complex manual process for both parties.
At the time, even large online shopping platforms would customize the last three digits of the payment amount to verify and reconcile transactions. For example, if the exact amount for a particular transaction was Rp150,000, online platforms would customize this to Rp150,123 so that they'd be able to identify which customer order the payment belonged to.
Virtual Account, the innovation of its time 
Virtual accounts were a breakthrough during this period. They enabled sellers to generate a unique destination account for each user or transaction, thus removing the need for manual processes such as  collecting proof of payment for verifying purchases. Virtual accounts significantly reduced inconveniences and friction for both sellers as well as buyers, and truly changed the digital payment landscape in Indonesia.
While bank transfers to virtual accounts still contribute to a large share of transactions today, their popularity has dropped in recent years. Chart below shows virtual account usage in online transactions dropped from 41% in 2019 to 30% in 2020, which can make the case that the Indonesian population is moving away from their old habit. Virtual account popularity have been overtaken by a new challenger, e-Wallets. 
e-Wallet popularity can be attributed to its convenience. With e-Wallet payments, users can simply enter their mobile number and verification will be sent directly into their e-Wallet app. This takes fewer steps compared to virtual accounts payments where users are required to open their mobile banking apps and copy the virtual account number to send payments.
However, there are limitations to e-Wallet use cases. We've discussed this in full length in our previous article. In short, the balances that can be stored in e-Wallet accounts is limited to Rp 10 million even for premium users. This means that it is likely that e-Wallet usage is limited to low ticket size transactions.
Introducing Direct Debit
To keep up with the competition, most major banks are now releasing new features and innovations to make transactions easier. One of the latest features that has been introduced by some of the major banks in Indonesia is Direct Debit.
With direct debit, merchants can deduct funds directly from a customer's bank account without a one-time password (OTP). This enables one click check-out and recurring payments well suited for subscriptions models or payment plan models. These features make direct debit ideal for businesses in industries such as online media, telecommunication or other SaaS services.
One time set up: Select Preferred Bank
One time set up: Fill in your information
One time set up: Verify with OTP
Subsequent transaction: Confirm amount to be paid
Xendit has enabled Direct Debit payments with BRI in Indonesia and BPI in The Philippines since June 2020. Based on our internal data, it has shown strong potential, with 100% QoQ growth in the total value of transactions processed in Q4 2020.
As shown in the charts below, the payment method contributed to 5% share of all transactions we processed in 2020 despite being launched in the middle of the year.
In addition to such conveniences, it could also cover a range of transaction sizes, including higher value purchases. Bank accounts are where most customers receive their allowances or salaries, making larger ticket size transactions possible.
Chart below details the average transaction size made with different payment channels, where direct debit recorded an average of Rp 350,000 per transaction.
While Direct Debit's average transaction size is well below virtual account, it is around seven times larger than e-Wallet's.
What does this means for business?
As Direct Debit's popularity grows over time, businesses may need to consider enabling the payment method in addition to the traditional virtual account transfer.
It's also important to consider your business billing model. If your business bills recurring subscription fees, you should be enabling payment methods with convenient recurring billing features, such as Direct Debit or credit /debit card payments to maximize retention.
Xendit can help you enable Direct Debit payments
In enabling the payment methods, consider integrating with a payment partner like Xendit to ease the processes. Merchants integrating with Xendit will not need to establish relationships with each bank separately, skipping through the need for stringent checks and detailed processes.
Also, Xendit's Direct Debit API is designed for merchants to integrate once and get access to all the banks Xendit is connected to, now and in the future. This significantly lowers the cost of maintenance and development for your business.
About Xendit
Xendit is a financial technology company that provides payment solutions and simplifies the payment process for businesses in Indonesia, the Philippines and Southeast Asia, from SMEs and e-commerce startups to large enterprises. Amidst the fragmented payment landscape in Southeast Asia, Xendit enables businesses to accept payments from direct debit, virtual accounts, credit and debit cards, eWallets, retail outlets, and online installments
For many businesses, accepting payments online is new territory, but we're here to help. We have helped 1000s of businesses come online and we'd love to help you too. Find out more about Xendit, or sign up to try our dashboard!