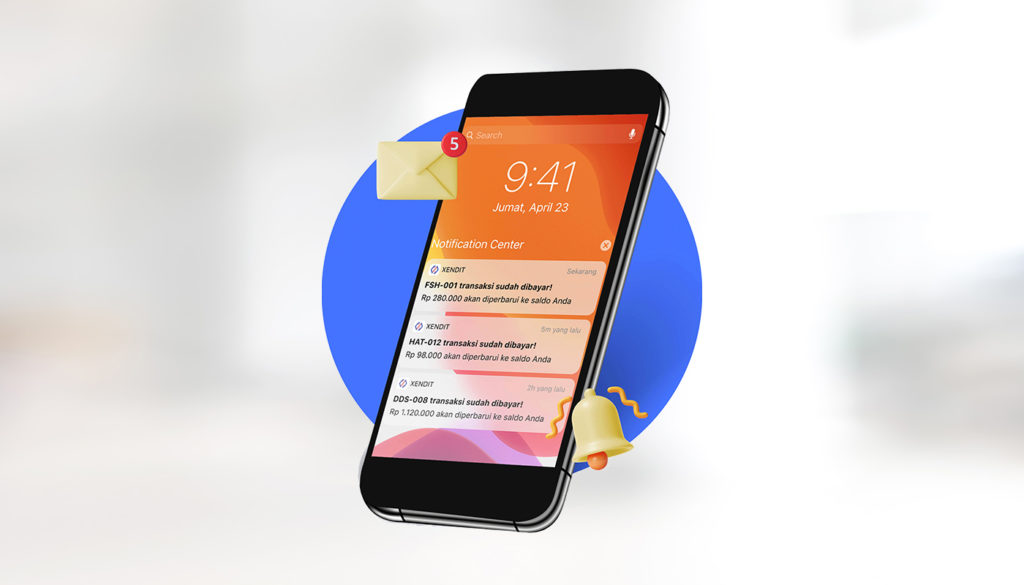 We understand the shift in preference from desktop to mobile across different user segments, ranging from small individual businesses to startups in managing their business. Aligned with our mission to make payments simple, we are launching our Xendit Business Apps to help business owners manage business transactions on their fingertips.
Merchants no longer have to turn on their desktop devices and login to a web browser to bill customers or manage transactions. With our mobile apps, merchants can access their account simply by entering pin numbers or passwords on their mobile devices.
The app also helps users bill their customers easily. With a few clicks, business owners can generate payment links which can now be shared to customers directly via a WhatsApp account that is logged on the same mobile device.
In addition, Xendit users will no longer have to log in to check whether payments have been made. Our mobile apps users will receive real-time notifications as customers settle their payments and can process orders right away.
Last but not least, we also optimized the apps for compatibility, so we made it available for both Android and  iOS users.
Get started now!
Already a Xendit user? Download the app on Google Play Store or Apple Apps Store and sign in to your account right away.
Not a Xendit user yet? No worries. You can sign up for an account and get them activated directly on the apps, without having to open a web browser. Join thousands of businesses in growing with Xendit. Download now!