Xendit merchants typically process thousands of transactions every month. We understand that for our merchants transaction reconciliation involves a lot of painful manual processes of gathering, cleaning up, and finally analyzing thousands (and sometimes even millions) lines of transaction data.
Xendit always aims to make payments simple. That's why we have recently launched a new look in our dashboard to help our merchants' ops and finance team reconcile transaction data easier.
The new feature includes two brand new views: Transaction and Balance.
Transaction View
Our new transaction view allows users to track all of the transactions from all channels, from money in to money out transactions. In this view, you can keep track of the latest status of your transactions in real-time.
We understand that you may want to cross-reference & calculate specific transactions for reporting, reconciliation, or other purposes. Therefore, we also provide you with the option to download the comprehensive reports that will help you perform your business flows better.
Balance View
In our new balance view, users can view the total and breakdown of available balance in their Xendit account. The view includes two sub-tabs: Balance history and Pending.
In the Balance History tab, users can scroll to view past transactions or search any transactions with Reference ID on the search box.
In the Pending tab, users can see precisely which transactions are still pending. Users can also see all of the cost structure (tax, fee, and net amount) that is contained in a particular transaction. Once the transactions have been settled, then the transaction will disappear from the Pending tab.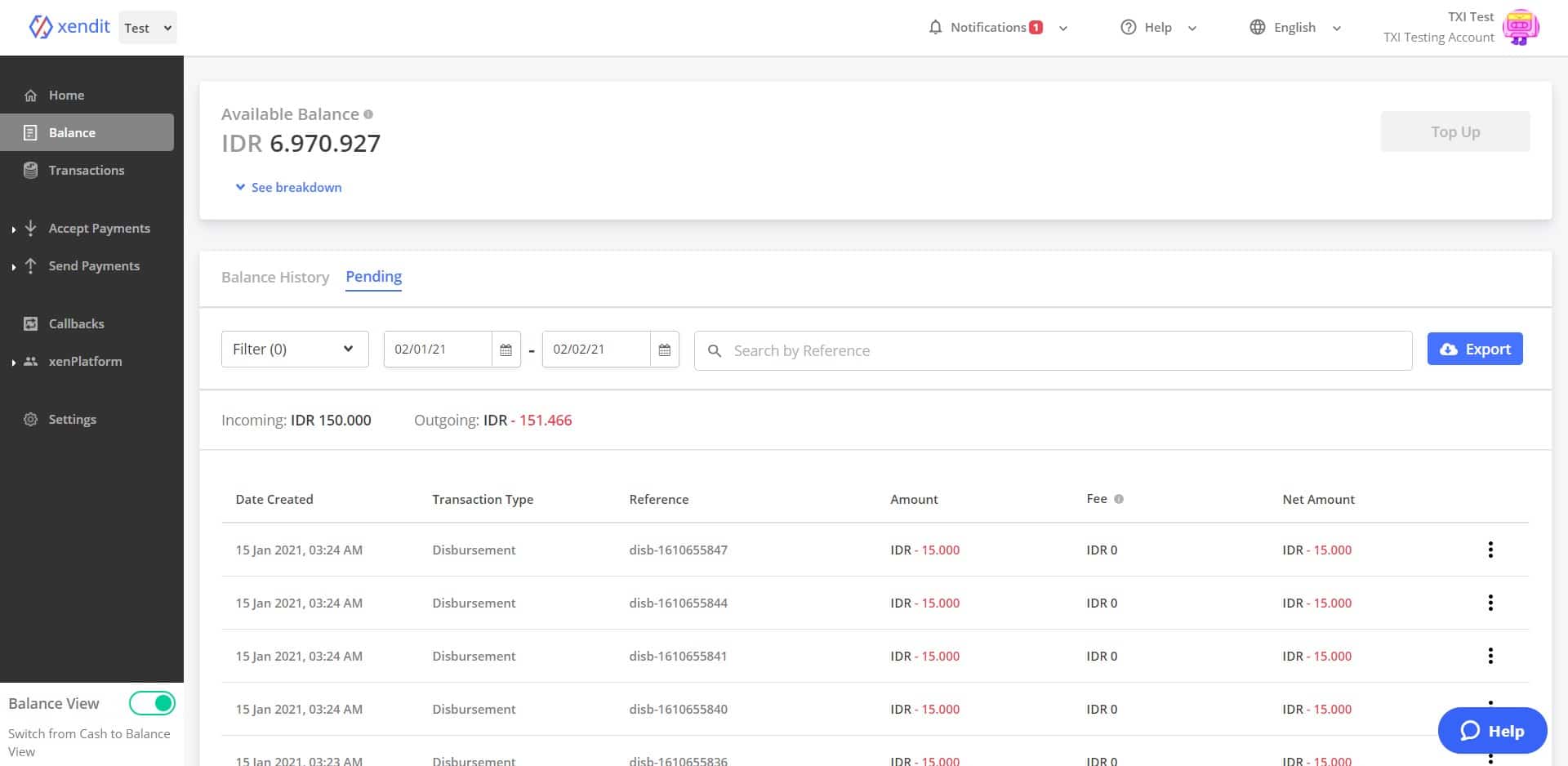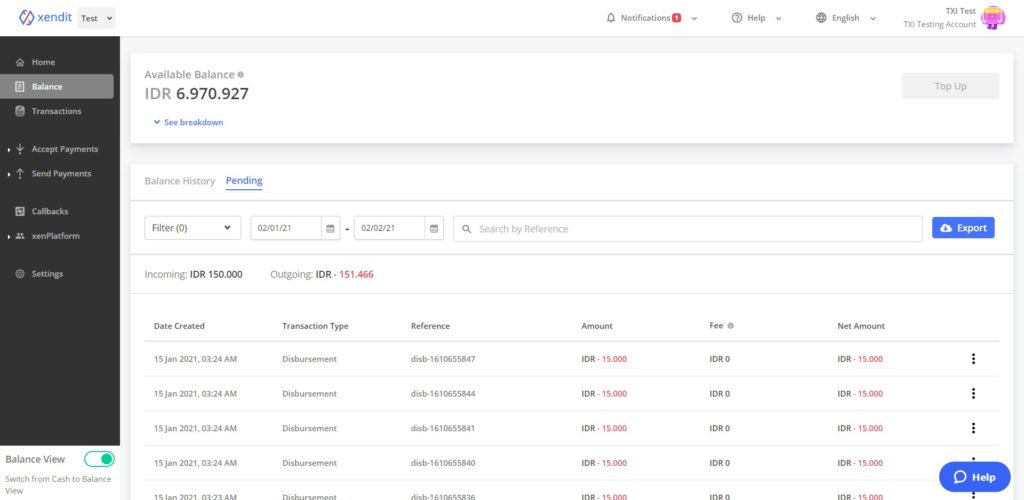 In a nutshell:
Changes
Before
After
Available tabs and report types
– Cash
– Pending
– Balance
– Balance History
– Pending
– Transactions
Download reports method
– Dashboard
– Dashboard
– Generate Report API
View transactions method
– Dashboard
– Dashboard
– Transaction view API
Available transactions information in view
– Status
– Date Created
– Transaction ID
– Transaction Type
– Reference
– Amount
– Balance
– Status
– Type
– Channel
– Account
– Amount
– Reference
– Date Created
Interested in getting these new features?
We have just released the new features in BETA to selected customers. Please check your email to see if you're already selected. Otherwise, if you're interested to try the feature before the release, you can contact us to become a beta tester and become an important part of our development. Your participation and feedback will help us keep improving.
Once you're selected to try this feature, the following toggle will appear on the bottom left of your dashboard sidebar.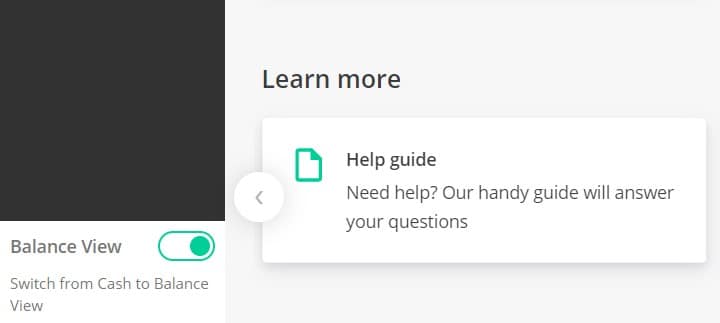 Click the switch button and you will see the new view right away. You can switch back to the old view anytime by clicking the switch button again, and you will be reverted to the old view immediately.
Not a Xendit user yet?
Join thousands of other businesses in making payments simple with Xendit. As you can see in this post, we keep on improving to deliver the best experience for our customers and help them grow. Find out more about Xendit, or sign up now to try our dashboard!