COVID19 outbreak has accelerated growth in online shopping over the last few months. While the pandemic and its restrictions are temporary, shifts in consumer behavior may be permanent, and become the new normal. This is especially the case in Indonesia where 24% of the population is made up of millennials. In addition, new segments of customers, such as the elderly have been exposed to, and are now more receptive and habituated to the convenience of online shopping.
Despite countries entering the 'new normal' phase and some restrictions being lifted, a recent survey found that 40% of new online shoppers said they would keep using e-commerce even after the outbreak was over. Businesses have responded to the opportunity by setting up their online presence to boost sales. TrustRadius data found that small medium businesses with 10 to 50 employees are increasingly searching for eCommerce software solutions amidst the pandemic.
Whether you're new to online commerce or have been optimizing online channels prior to COVID19 outbreak, there will be new challenges as there will be tighter competition among online businesses. Below we examine the adaptations that can be implemented on your business to win in the new normal:
Enhance online shopping experience
In-store shopping comes with its own perks. The experience of physically touching and feeling a product is impossible to replicate in a digital store. Buying new clothes or electronics without ever trying them can be daunting for some customers.
Providing detailed product information is now more important than ever. If you are running a fashion store, try replicating the in-store shopping experience online with interactive media such as videos, to show how the fabrics look and feel. Also consider creating a page for each of your products and insert interactive photos for each of the different variations (i.e. colors, sizes). If you're selling gadgets and electronics, consider attaching a how-to guide in video format and embedding user generated content to your product pages. Consider including reviews and testimonials on your product pages to reassure potential customers on quality of products and services.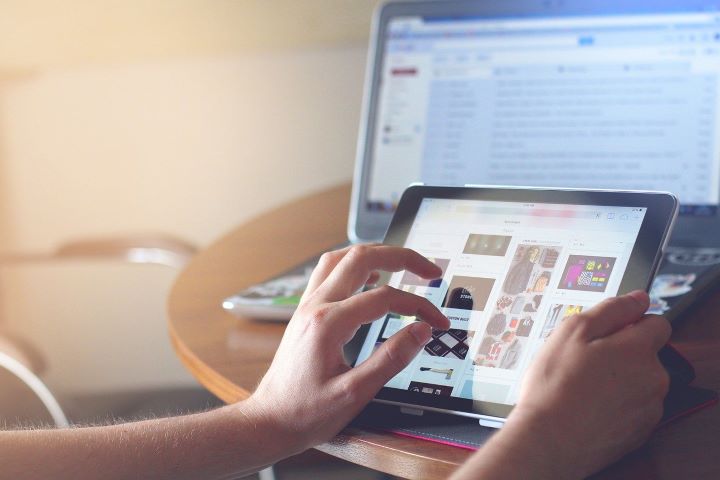 Build easy navigation to guide customers 
As you'd want customers to easily browse through your store, provide more guidance with live chat or pop-up messages to guide customers from looking for products to check-out. Consider adding product recommendations to provide supplementary products or recommend similar products should the intended product be out of stock.
There are a number of eCommerce builders you can select from, to help you build an online store with various features to replicate in-store shopping experience . Popular ecommerce builder options include Shopify, WooCommerce, Magento and Opencart. Read our previous article around selecting an eCommerce builder if you'd like to learn more.
Provide variety of payment options
One of the most challenging aspects of online commerce in Indonesia is around accepting payments. Xendit internal data shows that Indonesia's payment market is fragmented, with different preferences spanning over 17,508 islands across the archipelago.
Bank transfers hold the majority shares with around 70-75% of total online transactions being made through the channel. e-Wallets payments, with mobile apps and traditional cash payments through retail outlets made up 10-15% and 5-10% of ecommerce transactions respectively. According to Bank Indonesia, credit card penetration in the country is around 2%, which makes it unsurprising that credit card payments only hold 5-10% of ecommerce transactions.
Customers preferences in payment methods also depend on basket sizes. 
e-Wallets are most used for low to medium ticket items, such as F&B and fashion

Credit/debit cards are most used for higher ticket items, such as gadget and electronics

Cardless credit used for high ticket items to pay in installments
With ecommerce and online transactions, cart abandonment or payment drop-off rates can be up to 70%. This makes it crucial for businesses to address and reduce friction to improve their customer checkout experience and increase revenue.
Xendit can help you accept payments from:
Offering customers a smooth return experience
Improving customer experience in eCommerce is of utmost importance, and one important aspect to reassure customers is to offer customers the ability to return items in the event of a problem or if they don't like the product.
If you're considering offering a return policy, it's critical to make it clear and straightforward. Make sure that it is easy to find and contains all the information that customers need, such as a return time limit (30-day, 60-day policy), returns shipping cost and refund processes.
While offering return can be effective in improving customer satisfaction, expect challenges around the processes, including payment hurdles. 72% of online customers expect to receive a refund within 5 days of returning the merchandise, so merchants will need a system to instantly process the payments.
Xendit can help you simplify your refund processes:
Getting started with Xendit
Prepare your business for the new normal by moving online. Easily enable payment methods such as e-Wallets, virtual accounts (bank transfers), credit / debit cards, retail outlets and even cardless credit with Xendit.
Get started fast with no set up or monthly fees. Find out more about Xendit, or sign up to try our dashboard today!