After a period of uncertainty and being in legal "grey area", Indonesia's regulators declared that the trading of crypto assets, like Bitcoin and Ethereum, are recognized as a commodity asset class. It is regulated under the Commodity Futures Trading Regulatory Agency (BAPPEBTI), which includes crypto assets to the list of commodities that can be traded and listed in the futures exchange.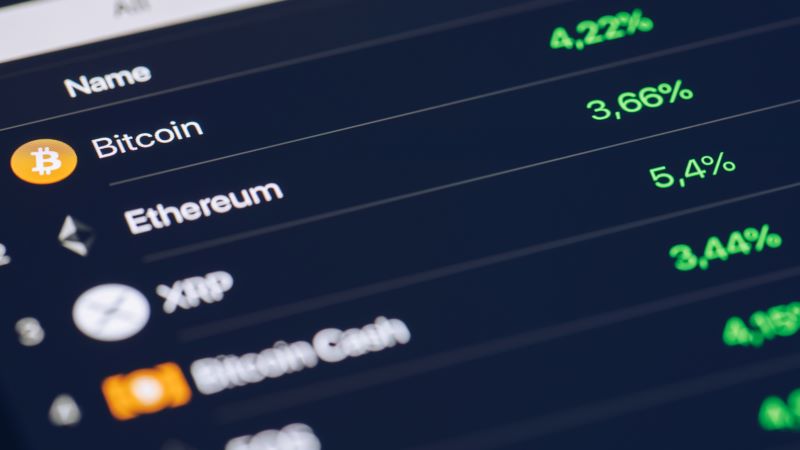 BAPPEBTI stresses that while the regulation recognizes crypto assets as tradable commodity assets, it does not mean that cryptocurrencies are recognized as a legal payment instrument. Much like foreign currencies exchange; it is legal to trade US dollars in Indonesia, but it is illegal to use them as payment instruments.
Following said regulations, BAPPEBTI announced the list of registered crypto assets brokers, which includes Indodax, Tokocrypto and 12 others. The regulatory body also announced 229 registered crypto assets.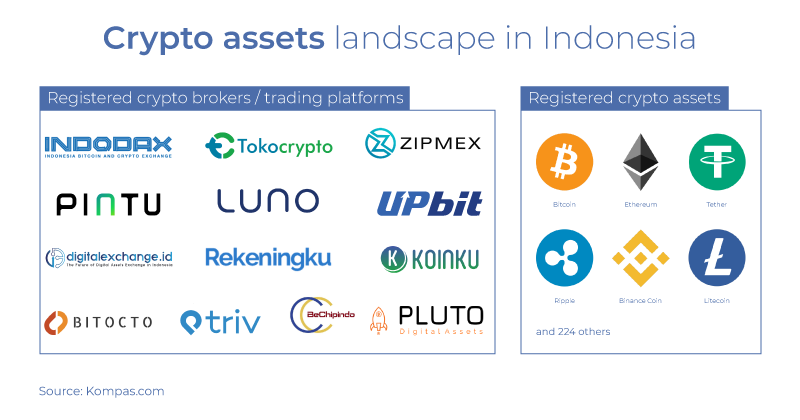 Crypto future exchange: Enabling derivative exchange
The aforementioned regulations also mandates the creation of a crypto future exchanges, which are now in development. PT Digital Future Exchange (DFX), founded by a group of registered crypto asset brokers, is building the crypto future exchange alongside Jakarta Future Exchange (JFX) and PT Kliring Berjangka Indonesia which is aimed to be completed by the end of year. At the same time, Indonesia Commodity and Derivatives Exchange (ICDX) is also working towards creating a crypto future exchange in collaboration with Indonesia Clearing House (ICH).
The introduction of crypto future exchange is a game changer in the crypto asset landscape. Traditionally, crypto assets are traded in a spot market where they are traded with instantaneous delivery. In other words, this means that crypto assets are directly transferred between buyers and sellers.
The establishment of a crypto future exchange will enable crypto future trading and other derivatives markets. Just like the usual future market, in crypto future reading, you don't own the underlying crypto assets. Instead, you own a contract with an agreement to buy or sell a specified crypto asset at a future date, which is typically called future contracts.
In practical terms, a spot trader could only gain profit when the prices of the crypto assets they possessed went up. If the price drops, anyone holding the crypto assets will experience a loss.
In contrast, the fundamental idea of future trading is that you can bet on the price of a crypto asset to either go up or down. You don't own the actual assets but rather trade on the speculation of its market prices through a contract. Profit in future trading depends on the accuracy of your prediction.
Crypto futures trading take advantage of the volatility in the crypto market. You can participate in the future market, speculate on the market price and gain profit without actually buying the asset itself.
Will it drive more appetite for crypto in Indonesia?
Ever since the initial regulation was announced in 2019, appetite for crypto trading has increased among Indonesian youths. As of April 2021, it was reported that there are 4,2 million crypto traders in Indonesia. For context, there are only 4,5 active investors in Indonsian capital market, which means we may see crypto investors overtaking them soon.
However, the current segments of crypto investors are limited to those with high risk appetite. Crypto future exchange may lower the barrier with derivatives trading, enabling more diversified investor segments in crypto assets.
To which extent can this establishment impact crypto appetite is yet to be seen. It might be worthwhile to continue monitoring the situation as the crypto future exchange completion date gets closer.
About Xendit
Xendit is a financial technology company that provides payment solutions and simplifies the payment process for businesses in Indonesia, the Philippines and Southeast Asia, from SMEs and e-commerce startups to large enterprises. Amidst the fragmented payment landscape in Southeast Asia, Xendit enables businesses to accept payments from direct debit, virtual accounts, credit and debit cards, eWallets, retail outlets, and online installments
Xendit facilitates payments for many types of businesses, ranging from eCommerce to crypto trading platforms. If you're running a crypto trading platform, or similar services, we can help you streamline your payment processes. With Xendit, you can activate a broad range of payment methods such as bank transfers, e-Wallets and more, providing more flexibility for your users and increasing retention.
Find out more about Xendit, or sign up to try our dashboard!