"What does it take to bring your business online?

Entrepreneurship spirit with a spice of creativity."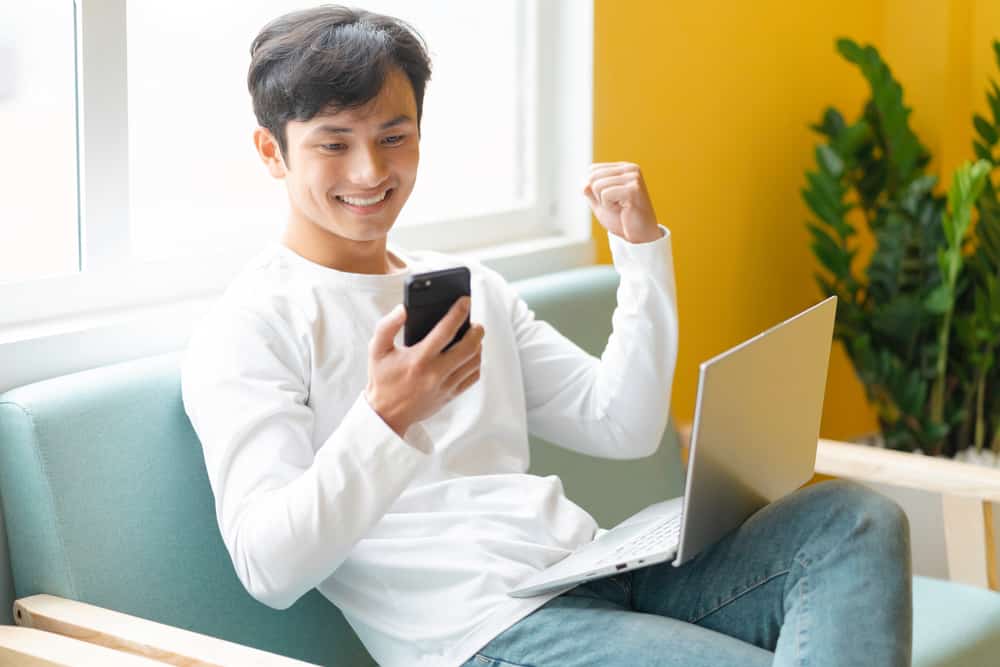 Amidst the pandemic, many business owners find themselves in an unfamiliar situation. The Philippine government took decisive measures to curb the spread of the coronavirus which include: limited domestic and international travel, closed non-essential commerce, and imposed stay-at-home orders across all metro areas. The strict and long lockdown measures meant to curb the spread of COVID-19 limited business activities in the physical space and has affected businesses and customers alike.
However, the shift also presented opportunities for businesses willing to move to the digital landscape. According to iPrice group findings, Filipino online shopping has grown by 57% since the pandemic, the highest in the Southeast Asia region.
In previous years, the Philippines has been slow in digital adaptations compared to its Southeast Asian neighbors. However, consumers were forced to adapt after the government imposed some of the world's strictest lockdown measures in response to the coronavirus. The country is now catching up to its peers.
Guide to set up your presence in the Digital Space
There's a longstanding narrative that going online requires a huge amount of resources and is only accessible to large enterprises. We are here to debunk that myth. Moving to a digital landscape is not as difficult as you might think. You can find affordable and easy to use tools to get your business online.
Take Papaya Tree Farms, one of our merchants, for example. They managed to set up an online presence with a very lean team. To do this, they created their website on Wix, an easy to use, drag and drop website builder. In addition, they also enabled multiple payment options via Xendit, which can be installed to a Wix website with a few simple clicks.
Set up your online sales channels
There are a number of alternatives that you can choose to get started, depending on your needs. Some business owners prefer to set up their presence on social media or chat platforms, while others would prefer creating their own website.
Social and Chat Commerce
Social and chat commerce is the easiest and fastest way to set up your online presence. This is suitable for:
Facebook remains the top option for social and chat commerce in the Philippines.This is due to the integrated environment across Facebook's networks including Facebook, Instagram, Messenger and WhatsApp.
With Facebook networks, business owners can set up their catalogue in both Facebook or Instagram and add a call to action button that directs customers to Messenger or WhatsApp to make an order. Aside from WhatsApp, consider setting up chat commerce channels in Viber.
Provide a pleasant checkout experience with Xendit
Get started with Xendit even without a website, generate a payment link via Xendit dashboard and share to customers via WhatsApp or Viber.
While the solution is the fastest to implement, it will be a hassle to maintain as your business grows and receives hundreds or even thousands of orders per day. Consider setting up your own website to automate the processes.
eCommerce builder
You should start to consider setting up your own website when:
Building your own website is not as scary as you might think it would be. There are multiple eCommerce builders out there such as Wix and Shopify, that allow you to build a website with drag and drop functionality, no technical skills needed.
If you do have developer resources, consider free eCommerce plugins such as WooCommerce and OpenCart which can be cheaper in the long run.
In choosing the most suitable eCommerce builder for your business, consider the following:
Scalability


Every business owner hopes their business scales in the future. You may not need certain features when you first start out, but you will need them to keep up with higher demands as your business grows. Choose a platform that can scale to your business size.

Pricing and Payments


Different platforms offer different pricing models. Explore each platform's monthly fees as well as processing fees. Don't sacrifice the things you'll definitely need for a cheaper price.

Mobile friendliness


54% of traffic in 2020 is mobile. This means it's important to look for platforms that allow customers to easily access your website through a mobile device.
Here's how the eCommerce builder and solutions compares:
Maximize conversion with Xendit
Easily integrates your eCommerce builder or plugins with Xendit with a simple copy and paste of codes.
Start accepting payments online
With your online store set up, consider how you will be accepting payments from your customers. Payments in the Philippines have been moving away from cash on delivery  (COD) over the past few years, and with the COVID-19 situation, why not take it a step further by learning how to accept other popular digital and cashless payment methods?
The majority of Filipino population are still under-banked or even unbanked. Cash still dominates most of eCommerce transactions with cash-on-delivery and Over-the-Counter payments in retail stores such as 7-eleven. Alternative payment methods, such as eWallets are also rising with major players such as GCash and PayMaya starting to penetrate the market. 
With such a large variety of payment options to choose from, and subsequently integrate with, connecting to a  payment gateway is key to helping your team and business start accepting payments fast and simply. A payment gateway is a service that allows businesses to accept different payments through one platform.

Integrate with a Payment Gateway like Xendit to access a wide variety of available payment options seamlessly, eliminating the need to integrate with individual payment channels.
With Xendit, your business can accept payments from:
Get started with Xendit
Increase conversion through a  great checkout experience. Easily enable multiple payment methods and reconcile transactions in a centralized dashboard.
Get started now with no setup and monthly fees, only pay as you go. Find out more about Xendit, or sign up now to try our dashboard immediately.